The Academic Network of Health Sciences of Portuguese-speaking Countries - RACS was created on 1 September 2016 to "promote training and scientific cooperation in the area of health sciences among higher education institutions and research centers from Portuguese-speaking countries and communities."
The statutory purposes of this international network are based on five strategic designs in the area of health sciences:
- exchange and development of international cooperation among Portuguese-speaking countries in teaching, research, development, and innovation
- international academic mobility
- promotion and facilitation of bilateral and multilateral relations between higher education and research institutions
- international dissemination of scientific production;
- lifelong learning.
RACS is currently expanding to more than 550 higher education institutions in the health area in the Portuguese-speaking countries, currently registering around fifty effective members and partner entities from seven Portuguese-speaking countries, covering more than 90,000 students and 4,500 teachers.
The Nursing School of Coimbra is one of the Effective Associate Members of the Network, including Schools/Universities/Faculties/Institutes of Angola, Brazil, Cape Verde, Guinea-Bissau, Mozambique, Portugal, and São Tomé and Príncipe.
The 2nd International RACS Meeting (rRACS) took place in September 2018 at the Nursing School of Coimbra [ESEnfC] (António Arnaut Auditorium), organized jointly with the Health Technologies School of Coimbra (Polytechnic Institute of Coimbra).

Contacts
website: http://racslusofonia.org/
Email: geral@racslusofonia.org
Telephone: (+351) 239 802 350
Mobile: (+351) 915 677 972

Facebook
Address
INOPOL – Instituto Politécnico de Coimbra
Campus da Escola Superior Agrária
Quinta da Bencanta
3045-601 Coimbra
---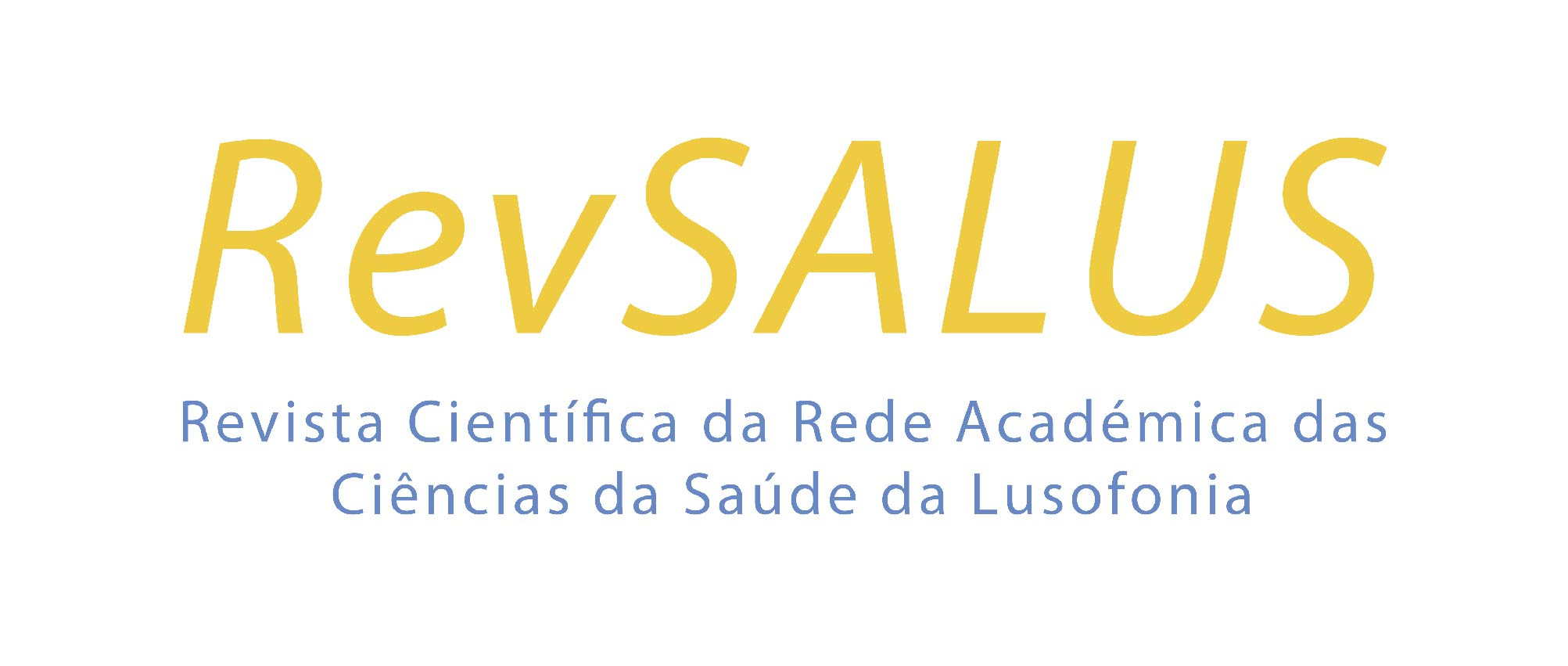 RevSALUS is an international, open-access, Portuguese scientific journal that aims to promote the dissemination of scientific production, strengthening international cooperation within the context of research, teaching, development, and innovation in all areas of health or applied to them.

Editions
---
Cooperate | Networks | RAcademic Network of Health Sciences of Portuguese-speaking Countries - RACS