The Nursing School of Coimbra (ESEnfC) is a member of the Sustainable Campus Network and one of the 27 Higher Education Institutions that signed the Letter of Intent for Sustainable Campus on 31 October 2019 during the 1st Sustainable Campus Conference, held at the Faculty of Engineering of the University of Porto. The letter indicates joint measures and practices to be adopted by the Higher Education Institutions (HEIs) involved, covering areas of action such as education, research, and innovation.
The Sustainable Campus Network Portugal (RCS-PT), created on 27 November 2018, aims to encourage cooperation between Portuguese HEIs, with the purpose of adopting sustainable practices in environmental, social, and economic aspects.
The Network includes 10 Working Groups (WG): Sustainable Cities and Communities; Circular Economy; Energy Efficiency; Water Efficiency; Teaching and Curricula for Sustainability; Waste Management; Governance and Strategy for Sustainability; Gender Equality; Sustainable Mobility; Sustainability of Food Production and Consumption.
Marina Montezuma Vaquinhas, a faculty member of the UCP of Public, Family, and Community Health Nursing, has integrated, since May 2021, the Sustainability of Food Production and Consumption WG.
The activities outlined by the different WGs seek to achieve the Sustainable Development Goals (SDGs) recommended in Agenda 2030.
The ESEnfC believes that networking can promote various actions aimed at adopting healthy, fair, and sustainable practices by all stakeholders of its school community.
Commitment of Higher Education Institutions to sustainable development¹
The anthropogenic pressure on the environment has reached limits that the biosphere can barely bear, emphasizing more and more the challenges of sustainable development daily all over the world. With their unique skills to intervene in education, scientific research, social responsibility, and defense of the common good, Higher Education Institutions should be active in the global movement to learn how humanity can meet its present needs and ensure future generations' ability to do so the same.
The signing parties of this document are committed to playing a vital role toward a sustainable, free, fair, caring, and tolerant society that respects nature and the human person. These HEIs intend to integrate the Agenda 2030 into their activities to achieve the SDGs and develop the actions listed below.


¹Adapted from "COPERNICUS – The University charter for sustainable development", Copernicus Alliance, Association of European Universities, 1994 (https://www.iauhesd.net/sites/default/files/documents/ copernicus.pdf); COPERNICUS
CHARTA 2.0/2011, European Commitment to Higher Education for Sustainable Development (https://www.copernicusalliance.org/images/Downloads/COPERNICUSCharta_2.0.pdf ); Higher Education Sustainability Initiative (HESI); e de Estratégia Nacional de Educação Ambiental (ENEA 2020).
Principles for Action
1. Institutional commitment
The signatory Higher Education Institutions will truly commit, through their daily practice, to the principles and exercise of sustainable development in all its relevant aspects - environmental, social, and economic, following a holistic approach.

2. Promoting ethics for sustainability
The signatory Higher Education Institutions will promote literacy in sustainability among their academic community and the general public, seeking to contribute to the conscious adoption of socially responsible attitudes, better environmental practices, and sustainable consumption patterns.
3. Training in sustainability
The signatory Higher Education Institutions are committed to incorporating sustainability in their activities and offer all their students and collaborators, regardless of their area of knowledge, training and opportunities for experimentation and debate on sustainable development, promoting active and responsible citizenship that aims at sustainable development.
4. Transdisciplinarity
The signatory Higher Education Institutions commit themselves to promoting education and collaborative transdisciplinary research in sustainable development, in all its aspects - environmental, social, and economic - at the service of society and the common good.
5. Dissemination of knowledge
The signatory Higher Education Institutions will disseminate as widely as possible all their initiatives and good practices related to the promotion of sustainable development, both internally and externally, to maximize the impact of these initiatives by raising awareness among different target audiences, including the business world, governmental agencies, non-governmental agencies, and the media.
6. Collaborative networks
The signatory Higher Education Institutions will promote and support interdisciplinary networks of specialists in the area of sustainability at local, regional, national, and international levels, to collaborate in research and/or educational projects, promoting, to this end, the mobility of students and collaborators (teaching and non-teaching staff).
7. Partnerships
The signatory Higher Education Institutions will promote the establishment of partnerships with other sectors of society to plan and implement concerted strategies of interventions in sustainable development.
8. Technology transfer
The signatory Higher Education Institutions will promote the transfer of technology and/or advanced management methods with potential impact on sustainable development.
This set of principles for action has a general and open nature that, while within the mission of the signatory Higher Education Institutions, will leave each member the obligation and freedom to interpret and implement them in ways that best fit their institutional and local circumstances.
Sustainability of Food Production and Consumption Work Group fo the Sustainable Campus Network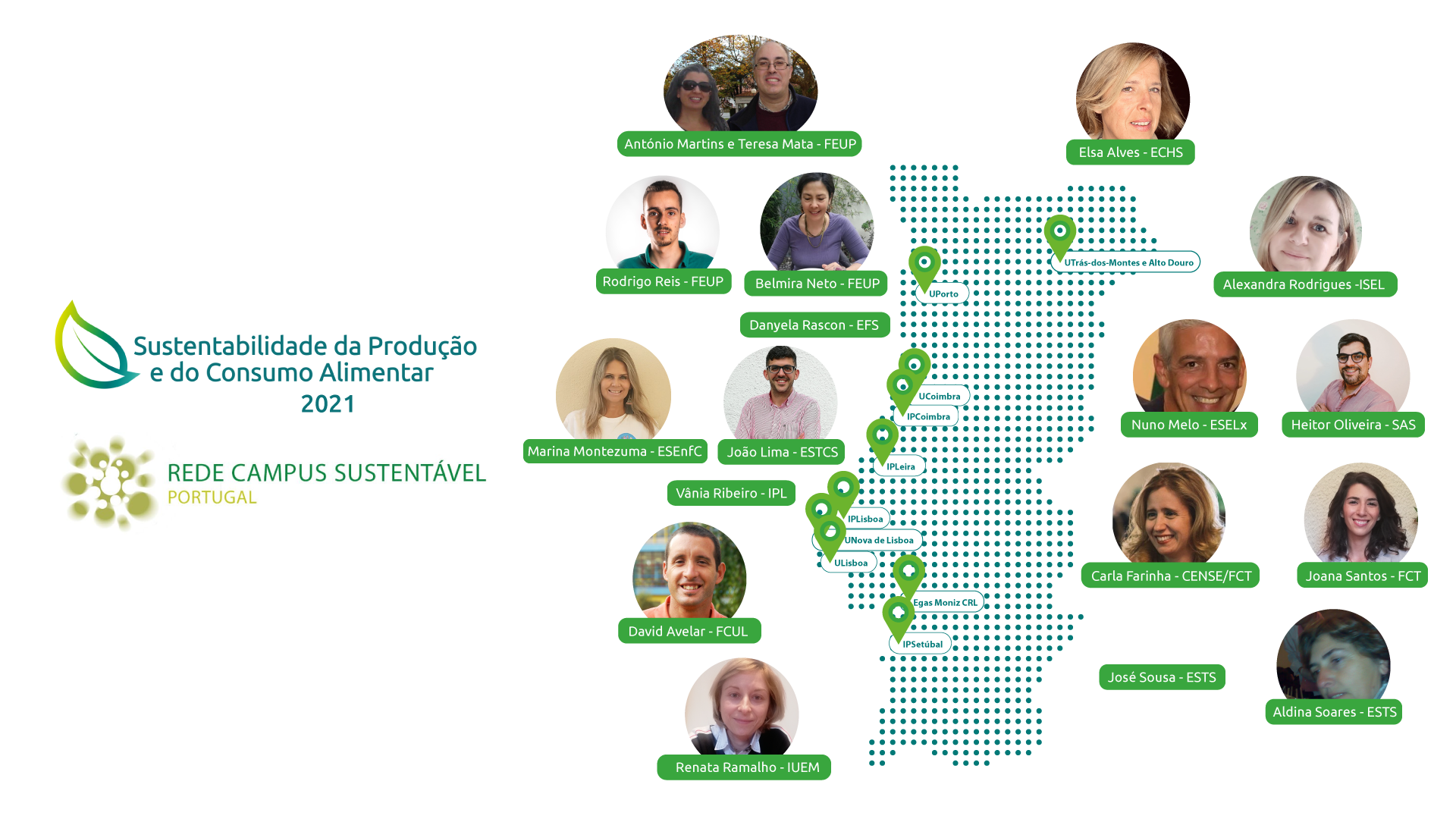 More on Sustainable Campus Network