ESEnfC Student awarded in the European Innovation Academy
The newly graduate student from the Nursing school of Coimbra (ESEnfC), Maria João Reguenga, joined one of the winning teams in the European Innovation Academy (EIA) 2019 that took place from July 14 to August 2, at the Estoril Congress Center, in Cascais. This event brought together 500 students from some of the best universities in around 60 countries.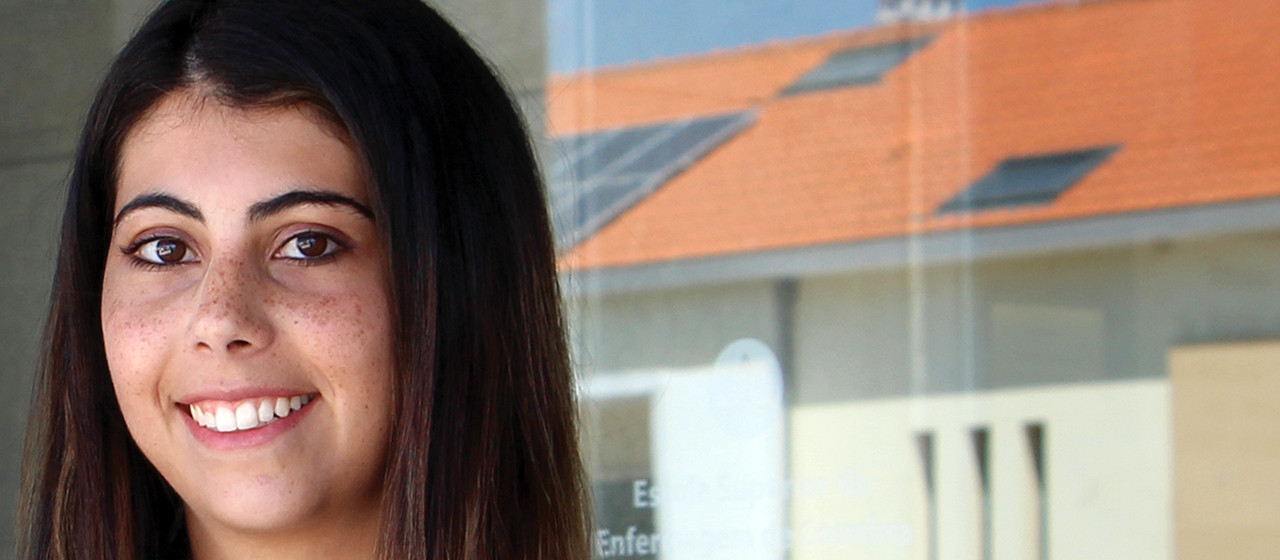 The 21-year-old student belonged to a team of five students from Medicine (Nova Medical School, Lisbon), Science and Economics (University of California, Berkeley, USA), Business Administration (Federal University of Paraná, Brazil), and Health Sciences (James Madison University, Virginia, USA). These students accepted the challenge of creating a startup in just three weeks. They developed a digital project in the health area: the "myfriendObi" platform, where Obi (a friendly robot) is a friend that supports children with chronic diseases (such as asthma, diabetes, obesity, or cancer) to share their feelings, help them follow their treatments, and empower them to improve their health.
According to Maria João Reguenga, who is considering a career in England (Stoke Mandeville Hospital), this chatbot (a software that uses artificial intelligence to simulate conversations with users of multiple platforms and applications and that works as an assistant that interacts with people through automated text messages). "It allows children to express their feelings to a robot-like friend, making them feel more comfortable to communicate".
On the other hand, the young entrepreneur explains that "there is an option to collect data from the conversations between Obi and the child", which could be "an advantage for health professionals" concerning "the perception about the child's physical and mental health", as well as in the "daily supervision of patients taking into account the treatment established by the medical team".
Maria João Reguenga and the team who designed the "myfriendObi" won three awards at the EIA. The EIA is Europe's largest digital innovation acceleration university program: the Top 10 (among 88 projects ), the Nixon Peabody Quinones Spark Award (a $15,000 scholarship for each member of the group to spend on development of products/services), and the HAG Venture Building Program (an opportunity to work with investors on a startup accelerator program that will enable project achievement and market deployment).
Besides Maria João Reguenga, another ESEnfC final-year student, Ana Luísa Amaral, participated in the EIA (both with the financial support of Santander bank, which had already awarded them for their participation in the regional competition Poliempreende held in ESEnfC). Though she did not receive an award, she was also part of an interesting project called Shearly, a business software in the areas of beauty and spa.
The ESEnfC Entrepreneurship Office encouraged the participation of both final-year Nursing students in the European Innovation Academy and in the regional stage of Poliempreende competition (coordinated by Professor José Hermínio Gomes in 2019). This Office motivates students to be proactive and encourages them to develop projects and business ideas that combine technology, innovation, and comfort in the provision of care to the citizens.


[2019-08-09]
---